Ingredients:
1kg of Red Rice
3 pcs of Wine biscuits
Blend the above together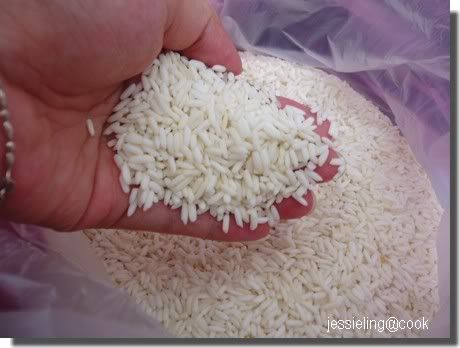 16 cups of Glutineous Rice
Cook in the rice cooker and let them cool.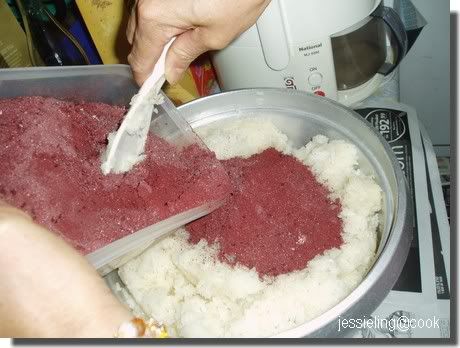 Mixed blended mixture in the cooled glutinious rice.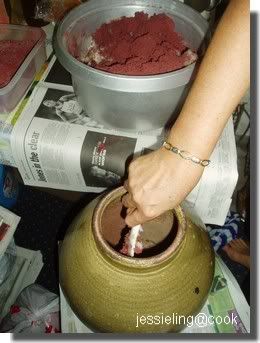 Scoop them into a urn.
Don't have to mix them throughly. Just agak-agak.
Remember, all the process above shall not have any moisture or water droplet in contact or else wine will taste sour or rosak. Closed the urn with a piece of white cloth. After one week, stir the fermented rice with your hand so that they blend well.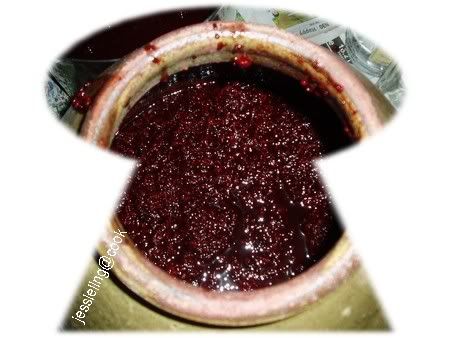 Close the urn again and let it ferment for 45 days.
The Squeezing process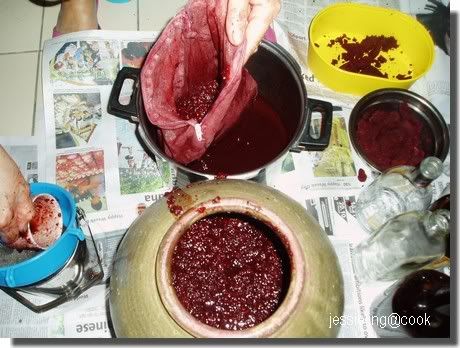 Make sure all utensil is throughly dry.
Get ready bottles (no plastic) and a funnel. After squeezing, pour wine into bottles.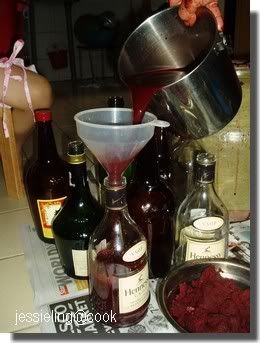 Kau tim. Very easy only.
Next would be a secret recipes on how to cook a sinfully delicious bowl of
red rice wine mee suah
.