This eatery very pah pai wan. You must book beforehand or else they won't let you eat there cos their chicken or pork is pre-booked. They have only 4 or 5 extras for desperate walk-in customer or tapau customer.
First thing when you reach there (don't worry about your table since it is already pre-booked) must visit their "smoke house" aka kitchen.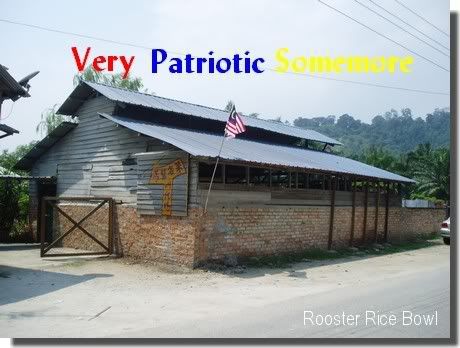 Once you are at their door step, instantly you can feel the heat.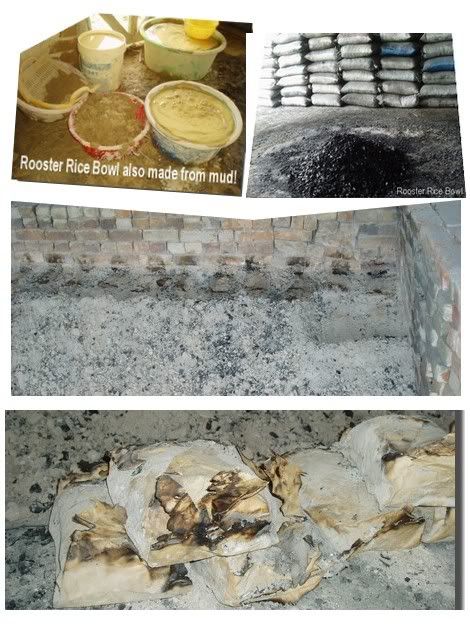 This is how they cook the chicken. First of all they marinate the chicken in lots of chinese herbs and seasoning. Then wrap with parchment papers before covering them with the icky mud and few layers of brown paper and place the package in hot charcoal but not the red burning type. Something like left over hot ashes for 3 hours.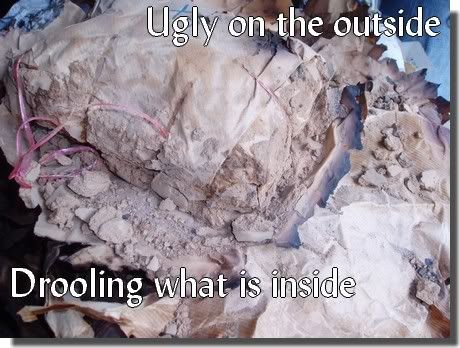 Before serving to guest, they will break open the paper and mud. This is how they looks like...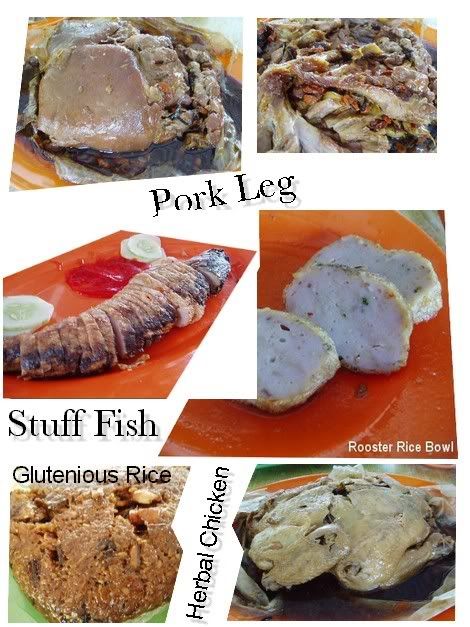 The first one is pork leg and the last pic is chicken. Both is cook in the same herbs and same way and they taste basically the same. And the glutenious rice is cook in the same way too minus the herbs but they have lots of lap cheong, fatty pork and chinese mushroom in there.
The fish is a bit unique. Firstly they scrap the fish meat seperating the centre bones without breaking the skin. The fish meat is place in a blender and marinate with seasoning, coriander leaves, carrot and some tapioca starch. It was then stuffed back in the fish skin thru the mouth opening. After deep frying, they tasted exactly like fish ball.
You are surrounded by the tranquility of swamp while enjoying the delicious meal.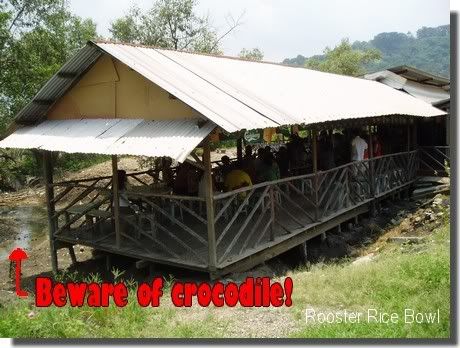 The dog sure knows how to enjoy the best of the last i.e. the left over chinese herbs and bones.